Bookmark :







If you use a Nokia device like I do, mine is a E61, you know there are literally millions of applications you can buy for affordable prices or even get for free.
Apparently everyone and their cousin is into developing whatever you can think of on the Symbian platform. Nokia did a good job on starting this hype a few years ago by releasing toolkits and creating discussion forums and even blogs.
Nokia also contributes with some in house development like the Nokia Podcasting application which I recently found through
Matt White
. Nokia lists this application as compatible with the N series devices but I can assure you it works on the E61 and probably on all E series devices. I don't use an iPod or any other portable music/video player, I listen to my favourite podcasts on my phone, I subscribe them on iTunes and them copy the files to my phone to listen, usually, in my daily commute. This Nokia application allows me to subscribe to and download podcasts over the air with my device. It as all kinds of options you can setup in order to make it do your thing.
I think I will give this a test for the coming weeks and will let you know.
Here are some screenshots: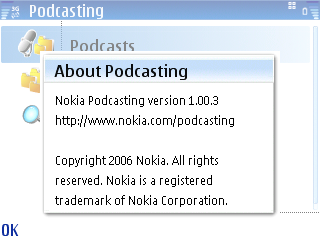 Main screen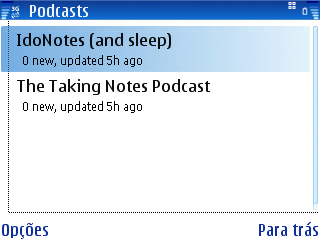 Subscriptions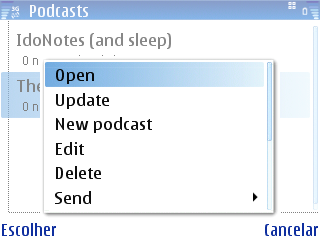 Options on subscriptions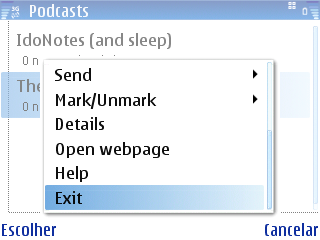 More options on subscriptions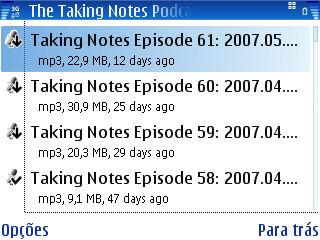 List of published episodes
Options on episodes
While you're downloading an episode you can listen to a preview. (not seen here)
Here's a link to the
Nokia Podcasting Application blog
and a link to download the application
here
.